I have recently invested on the state of the art GCQuad Launch Monitor & Simulation system which has been proved the most accurate launch monitor on the market today. It's a measuring machine that provides me and you with various information on what is happening to the ball and clubhead through impact. This in turn projects an accurate real time flight of the ball on the hitting screen. This is then followed with data numbers so I can analyse how the club is performing and/or how the technique is affecting your ball flight.
GCQuad will measure the following...
Clubhead Speed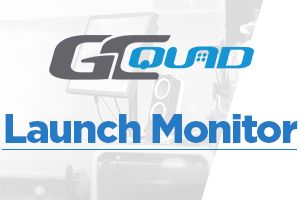 Ball Speed
Launch Angle
Clubface Position At Impact
Backspin Rate
Sidespin Rate
Total Spin
Descent Angle
Carry Distance
Total Distance
Offline Distance
Peak Height Distance

With this information given after every shot I can build data averages of how a certain club is performing and whether it's suited to your swing. From here we can test various different models and shaft options to compare them against each other to see which is performing the best.
Click here to book now to take advantage of this fantastic technology.

Coaching Using GCQuad Launch Monitor & Simulator

One of the biggest problems faced when coaching indoors is not been able to view the ball flight - not anymore! With GCQuadI can project a picture of a practice range or golf hole onto the hitting net, combined this with the simulation software you will now be able to see your ball flight as if you were outside! Therefore you'll see instantly see the improvements from changing technique during a lesson.

This combined with the video analysis I can provide a unbelievable golf lesson experience giving you instant feedback through ball flight and video playback of the swing. All this in the comforts of indoors!

Ideal Instruction Too
Included in every course package, the Driving Range Mode delivers perfect visual confirmation of beginner or amateur performance. Technology that does more than entertain, it drives player improvement forward.
Club Fitting Using GCQuad Launch Monitor & Simulation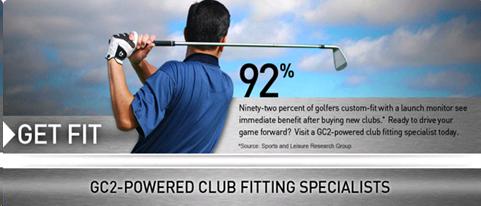 Club fitting made easy
Our Fitting Mode feature makes club fitting easy and intuitive by providing a comprehensive virtual depiction of launch condition, shot shape and down range values - all in real time. Compare club performance via custom colour tracing, review disperse and gap analysis, and when you're done, simply save and export your customers data for a club fitting experience unlike any before.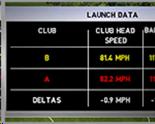 GCQuad is used by Touring Professionals including 6 of the top 10 in the world. Leading club manufacturers like Cleveland, TaylorMade, PING, Titleist, Cobra, Fujikura etc. are also using GCQuad for equipment testing and also on their Tour Trucks as it's the most accurate launch monitor on the market today!! By capturing and analysing golf ball flight characteristics at the most critical point of measurement - clubhead impact and launch - the GCQuad delivers the most accurate and most relevant values of performance available today.
The fitting software allows me to provide an accurate and detailed fit to any player whether their handicap is 28 or +3, GCQuad will provide real time figures as well as displaying ball flight for that perfect fit.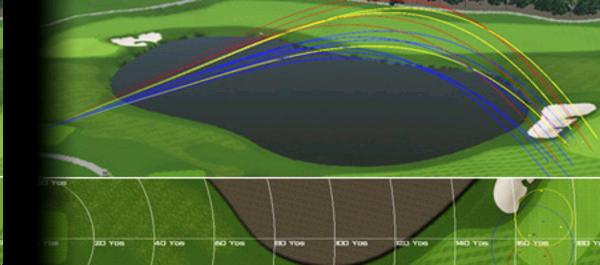 Clubs can easily be tested against one another with various data being measured and then displayed in averages to easily see which club is performing the best for you!!
Fitting mode features:
1. Practice options from various tee positions
2. Precise and vital shot data (max height and angle of descent)
3. Rich virtual golf course viewing, including 11 camera angles
4. Club performance comparisons via custom colour tracing
5. Green GridTM True Green reads
6. Save and export to CSV spreadsheet or PDF
The GCQuad is that accurate you can test different brands and models of golf balls helping to determine which ball is best suited your game!

Click here to book your session now.